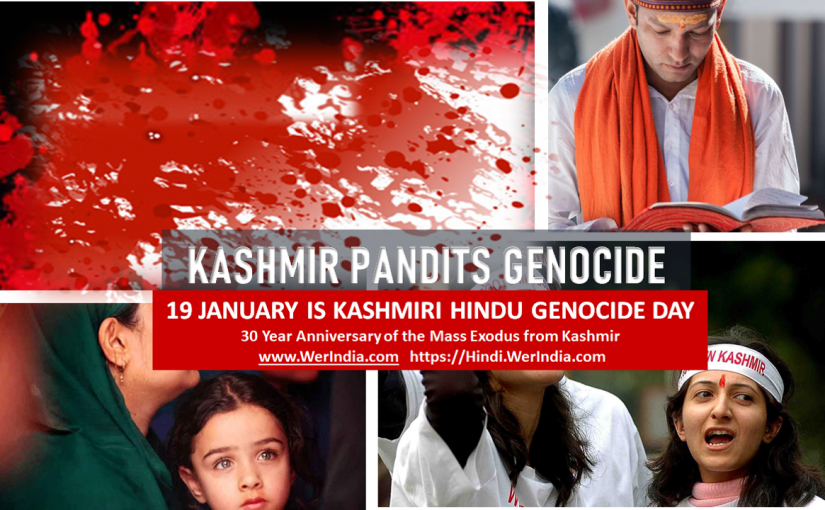 WeRndia dedicates 19 January each year to Genocide and forced eviction and ethnic cleansing of Hindus from Kashmir. We call it THE KASHMIRI HINDUS GENOCIDE DAY.
On that fateful day 30 years ago Islmaists and Jihadis gave a threat and asked all Hindus & Sikhs to flee in hours. Fearing the worst, those who could left with whatever money & valuables they could carry and left their home in matter of minutes. Reportedly, several mosquest played music loudly and neighbours and others pointed the militants towards those Hindus who were hiding in trash containers, and in their homes. Many were shot and killed- including children and women.
Our mainstream media did best to limit coverage. TVs under Congress governments limited coverage and social media did not exist.
Let us learn about this sad era of our lifetime. Naturally, the abrogation of Article 370 goes a long way to address structural issues to allow return of those who want to return to their home and homeland.
Recommended for you