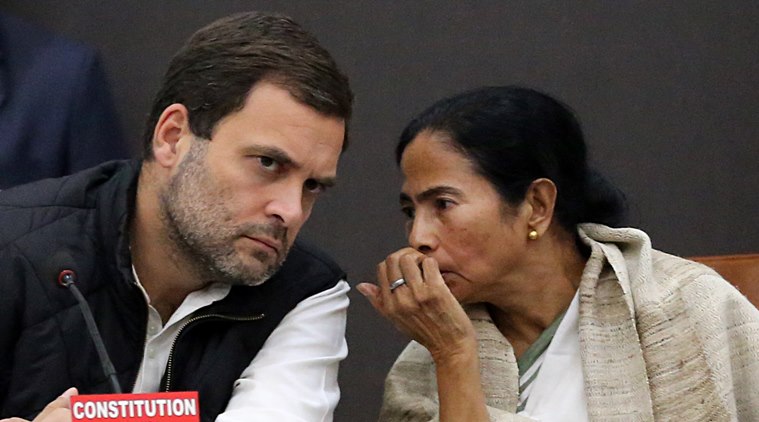 Photo courtesy: Indian Express
The recent visit of Rahul Gandhi for his campaigns in Malda, West Bengal focusing to the BJP and TMC on centre and state describing the Mamata Banerjee to deal the state government single-handed, the person who does not listen to anyone.
In response to the attack on the state government by Rahul Gandhi, CM of West Bengal calls him a kid, she says "he's just a kid". Few days before Rahul Gandhi was indirectly hit by the PM of India as 40-year-old kid suffering from Dyslexia.
Source:News Bytes
Recommended for you