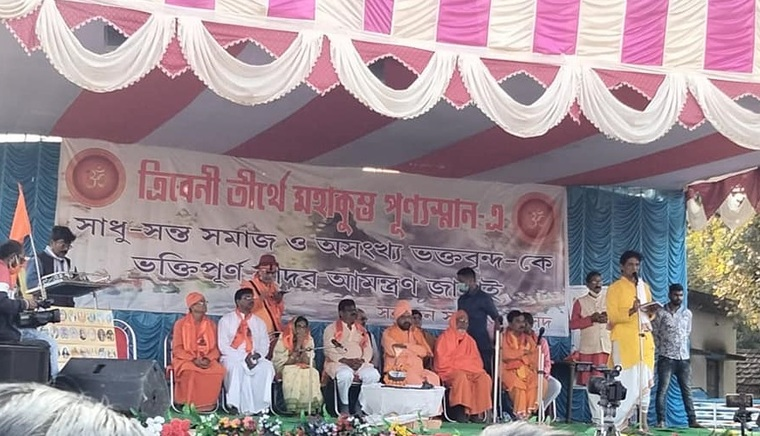 Photo courtesy: Hindupost
It is a lesser-known fact that Tribeni, a town in the Hooghly district of West Bengal, was the famous host to the Kumbh Mela before the Islamic invasion of Bengal took place. The mela was discontinued after the Turkic invader, Zafar Khan Ghazi invaded Bengal in 1298 CE. But after an over 700-year-long wait, the Kumbh Mela of Tribeni made the much-awaited return to the land of its origin this February.
.
Read more at: https://hindupost.in/dharma-religion/tribeni-kumbh-mela-after-700-yrs-wb/
.
Recommended for you