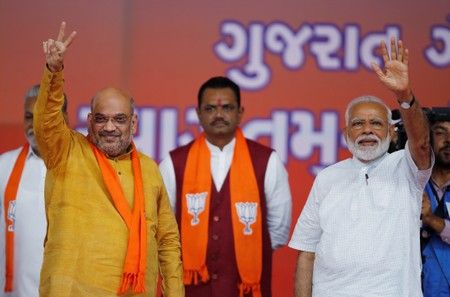 Photo courtesy: News.yahoo
Just as with the two Lok Sabha elections and the unexpected results according to Western Media is again sounding upset with the Indian electorate. Why? because BJP and its allies, according to multiple opinion polls is expected to (but as we all know, nothing is certain till te votes are counted) sweep these polls.
Numerous reasons are being given – lots of party funds, infighting within opposition parties, churn or lack of leadership, leaders not even campaigning, Article 370 and on and on. Sort of indicating that the expected win is more luck due to opposition weakness. They don't want to talk about the good work the ruling party in each state has done, good governance, absence of corruption in a big way and others.
Perhaps these media could be more objective in both analsysis and reporting as Indian citizens are smart in making their voting choices.
Source: News.yahoo
Recommended for you