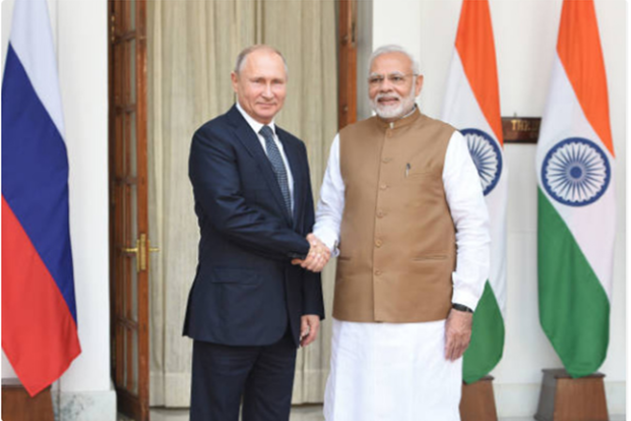 Photo courtesy: Orfonline
Even as India gets ready to participate in the Summit for Democracy convened by United States (US) President Joe Biden, New Delhi is hosting Russian President Vladimir Putin for the 21st India-Russia annual summit with Prime Minister (PM) Narendra Modi. This will be Putin's first visit abroad for a bilateral meeting in-person ever since the onset of the pandemic, underscoring the importance he attaches to maintaining robust ties with India.
.
Read more at: https://www.orfonline.org/research/what-delhi-and-moscow-mean-to-each-other-amid-great-power-competition/
.
Recommended for you