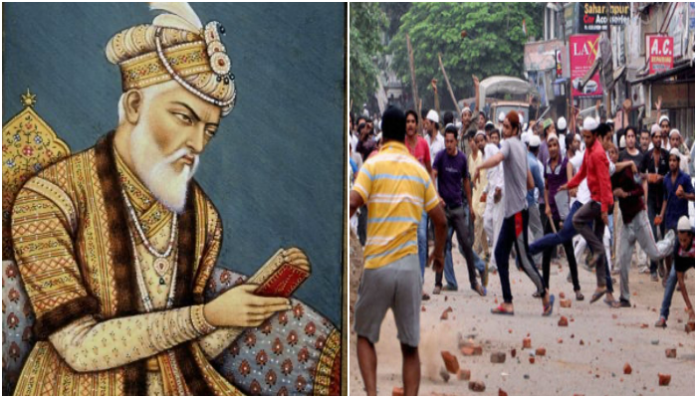 Photo courtesy: Opindia
As many as four policemen have been injured after an unruly mob of around 150 people in Maharashtra's Osmanabad took to the streets to protest against a social media post that allegedly criticised Mughal bigot Aurangzeb.
The incident took place on Tuesday night at 10:30 PM in the Vijay Chowk area. As per the police, the mob expressing their anger over a Facebook post pelted stones on vehicles and vandalized banners and hoardings.
.
Read more at: https://www.opindia.com/2021/10/osmanabad-mob-starts-stone-pelting-social-media-post-aurangzeb-four-policemen-injured/
.
Recommended for you