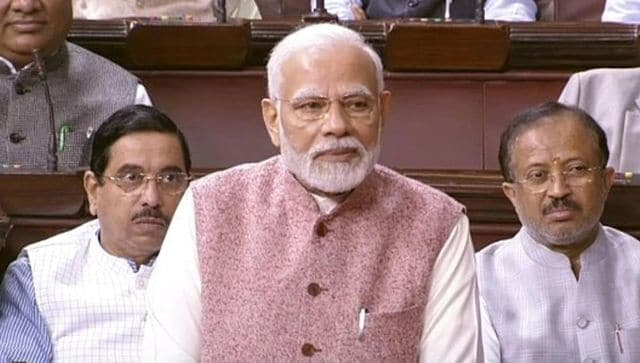 Photo courtesy: Firstpost
Slamming the Opposition in the Rajya Sabha on Thursday, Prime Minister Narendra Modi said Indira Gandhi had 'misused' Article 356 on fifty occasions.
"We are accused of troubling the states. I have been chief minister for a long time. I understand the meaning of federalism. We have stressed cooperative, competitive federalism. We have kept in mind national progress in our policies and also regional aspirations. Those who are sitting in Opposition today, they had tampered with the rights of states," Modi said.
Read more at: https://www.firstpost.com/explainers/what-is-article-356-which-pm-says-indira-gandhi-misused-50-times-12132492.html
Recommended for you