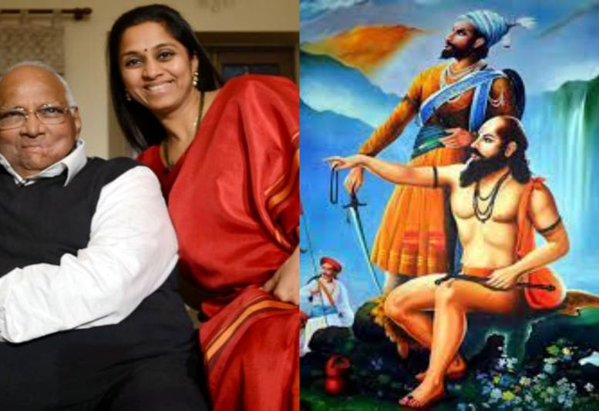 Photo courtesy: Hindupost
Supriya Sule shared a video of NCP supremo Pawar where he says Swami Ramdas was never the Guru of Chhatrapati and only Rajmata Jijau was. While there is no dispute that Rajmata Jijau was his first teacher as is the case with most children, Swami Ramdas was his Guru – a fact that 'liberals' have always been denying in keeping with their agenda to present a 'secularized' version of Shivray.
.
Read more at: https://hindupost.in/politics/secular-politicians-pawar-demean-sant-ramdas/
.
Recommended for you