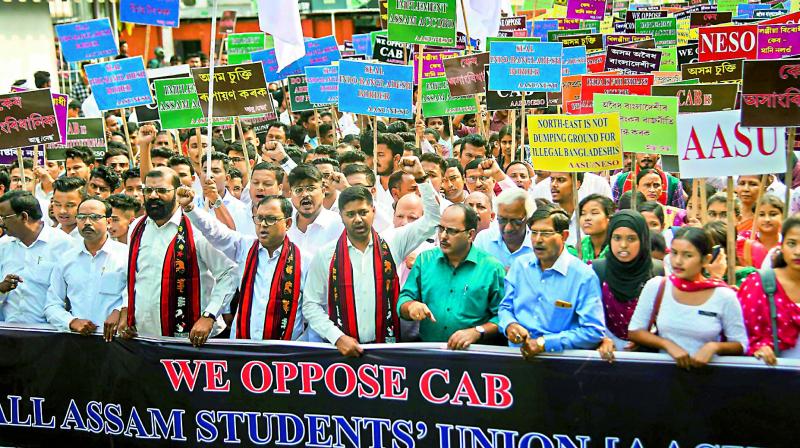 Photo courtesy: Deccan herald
Assam Northeast Students association from All Assam Students 'Union and North East Students' Organization's had headed to the Raj Bhawan as the winter session begins of the parliament protesting against citizenship amendment bill. Different students associations, women activists, educationists had joined the procession under Dipankar Kumar Nath leadership Aasu president and chief adviser Samujjal Bhattacharya.
They believe the bill to be placed in the winter session of parliament is a shield to protect the illegal staying of the people and the people of Northeast assam will not allow the BJP government to protect the illegal migrants, so they are against the citizenship amendment bill.
Source:TOI
Recommended for you