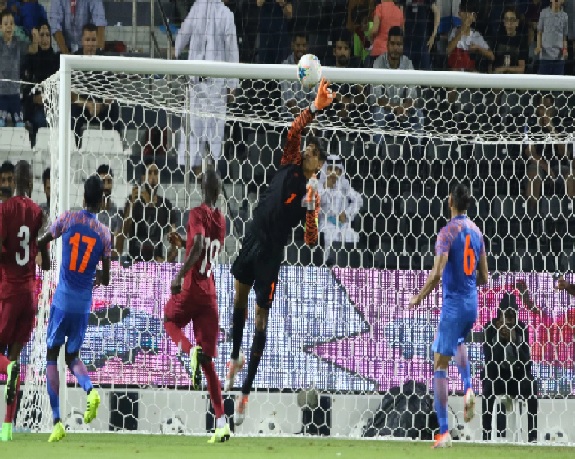 Photo courtesy: Sportstar
India has brilliantly overcome from the last loss against Oman, the qualifying match for Football World Cup 2022 was played in Doha on Tuesday at Jassim Bin Hamad Stadium.
The Indian football team Captain Sunil Chettri did not play the match but the Indian football team match was draw, Gurpreet with outstanding ball saves of 11 to end 0-0. Almost overcome the last defeat of 1-2, the Oman had won with the goal of two against India's one goal.
Source:Sportstar
Recommended for you