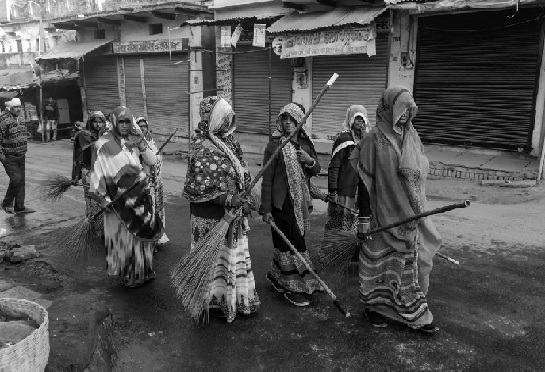 Photo courtesy: BBC world
Sanitation workers in India are from the SC Castes, they belong to community and since generation after generation are found to work as sanitation workers for two decades. World toilet day 2019 was on 19th November the photograph taken by Olwes was shown in UN on this day.
There is no healthcare service for the sanitation workers as shown about the Mumbai sanitary workers. Women mostly suffer from asthma and malaria, their community is still treated as untouched, while if they are sick their wages are cut off. Family per person earns 2000 rupees that is extremely less for people. Backward in economic and social conditions as shown on world toilet day 2019.
Source:BBC India
Recommended for you