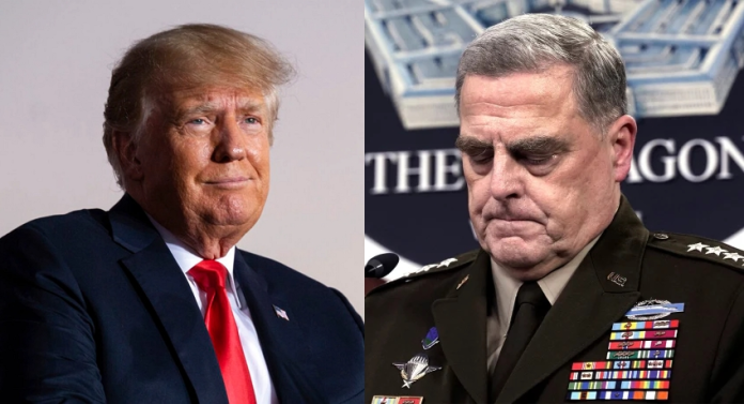 Photo courtesy: Opindia
Former US President Donald Trump called US army general Mark Milley "a f*cking idiot" at an event on Saturday. Trump's comment against the chairman of the Joint Chiefs of Staff, Mark Milley was made during a speech given at the Mar-a-Lago event organized by the conservative organization Turning Point Action, a C4 affiliate of Turning Point USA.
.
Read more at: https://www.opindia.com/2021/12/donald-trump-calls-general-mark-milley-a-fcking-idiot/
.
Recommended for you