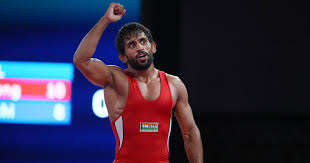 Photo courtesy: Scroll.in
Selection of coach Shako Bentinidis has been sustained for training wrestler Bajrang Punia as the officials find it difficult to replace the coach as it is just nine months left for the Olympics 2019.
Earlier Bentinidis was hired by the JSW but now on the new contract he will be under the direct control and will be paid 5000 dollars. He is training the wrestler Bajrang Punia for more than two years and is against changing his coach getting ready for Olympic 2019.
Source:News 18
Recommended for you