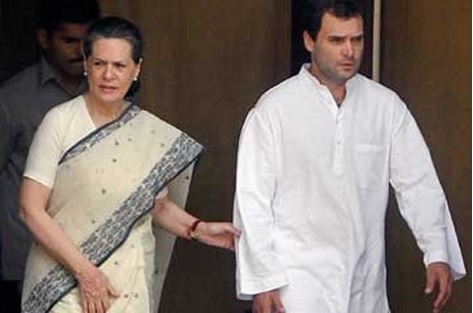 Photo: Google
With most of the election in Bihar over, Congress heir and vice-president has been near-absent from the campaign. On a recent visit to Bihar for election campaigning, Congress could barely muster resources and mobilize people at the last-minute to issue advertisements announcing Gandhi's visit. This election would be another setback to Rahul Gandhi's dreams of making it big on the national stage regardless of the outcome. Whatever be the result, the Gandhis – Rahul and Sonia, and Congress will be the biggest losers.
Source: Firstpost
OurVoice WeRIndia
3 Nov 2015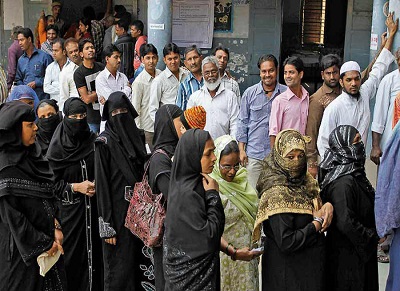 Photo: India Trending Now
JD(U) – RJD alliance ask Muslim voters to shed their veils to de-emphasize their identity. The JD(U) wants to avoid a counter-polarization, against them, so they are trying a new trick of getting Muslim voters to shed their unique dress and identity. They feel this will avoid needless media reporting and more importantly avoid from word getting out to get counter-polarization. This is the first time such a thing has been reported and these are nothing but new tricks being used by parties contenting elections. It is also being reported that community leaders of minority villages are being asked to not comment or speak to the media or talk about any hawa.
Source: Times of India
OurVoice WeRIndia
2 Nov 2015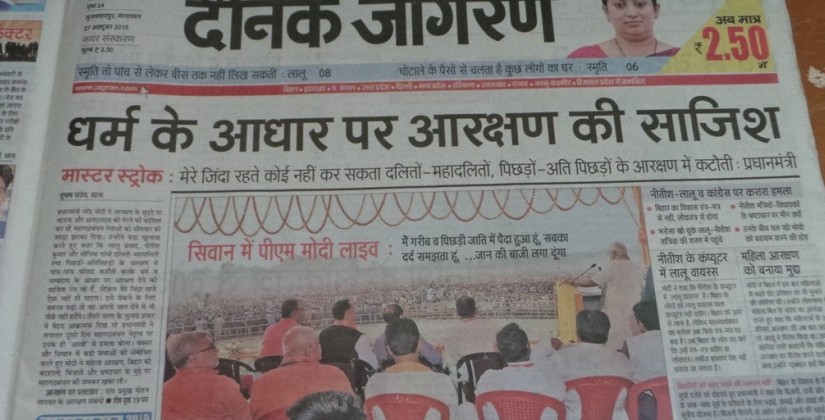 Photo: Niticentral
There seem to be reports alleging that Sonia-Lalu-Nitish are trying to cut down on OBC, EBC reservations to make way for reservations based on religion made the front page news of every local newspaper in Bihar today. If true, this is a dangerous development and has not received due attention in the ongoing campaigning for the Bihar elections.
Source: Niticentral
OurVoice WeRIndia
28 Oct 2015