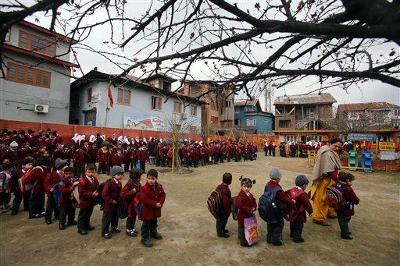 Photo: Google
Severe protests after the killing of terrorist and Hizbul Mujahideen commander Burhan Wani led to wide scale schools burning, arguably even children participating in protests and school closure. This along with winter has caused Kashmir school children losing 8 months or nearly a year in their studies and their professional advancement. Looking at this – one has to analyze was this worthwhile, were the protests legitimate. Now comes another shocker – the state government will "promote" all children by 1 standard. Are these students eligible for the promotion, are they smarter? Is there a better way to handle – such as have schools on weekends and maintain longer hours to make up precious lost time?
Source: Daily Pioneer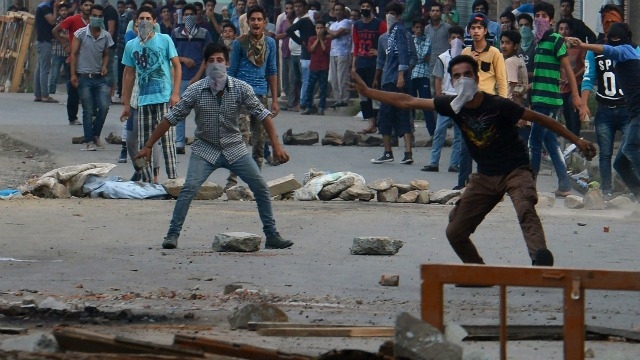 Photo: Google
Burhan Wani a dreaded terrorist was killed by security forces in a successful operation. Parts of Kashmir only (not Jammu or Leh-Ladakh areas) burst into protest and destroy property and attack forces. Over 40 people die during this unrest including police and civilians over two weeks. In the coming days calm may continue or may flare up again. Can anyone for the protesters explain what was achieved by this unrest and loss of lives and property?
Source: PTI News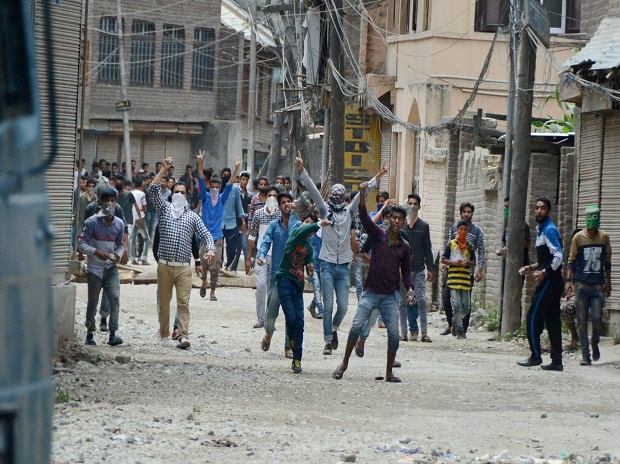 Photo: Business Standard

A top and most wanted terrorist of Hizbul Mujahideen, Burhan Wani and two of his associates were killed by security forces in a major breakthrough in Kashmir. This figure is accused of killing many innocent people. Kashmiris erupt in protest and 22 more people die in protests including one policeman. The Hurriyat, who is funded and protected by Indian tax payers is siding with and sympathetic to this terrorist. These protests feel unbelievable and something feels wrong with this picture.

Source: Business Standard