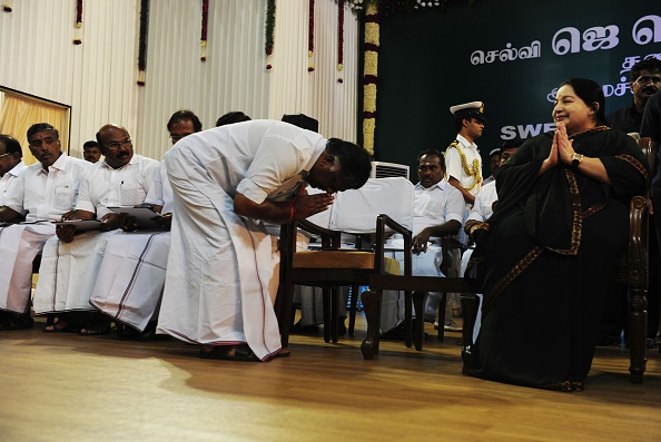 Photo: Swarajyamag
Jayalalitha symbolized woman power for many Tamils and many considered her as the iron lady. MPs, MLAs and Ministers all fell at her feet. On many occasions, all 37 MPs in the Lok Sabha and 13 MPs in the Rajya Sabha did namaskaram or lay down flat to pay respects to their leader. On other occasions, her minister and party cadre would prostrate before her vehicle, her helicopter or in other public places. The successor chief minister, O Panneerselvam took his oath of office with Jayalalithaa's photo on hand.
Source: Swarajyamag
OurVoice WeRIndia
7 Dec 2016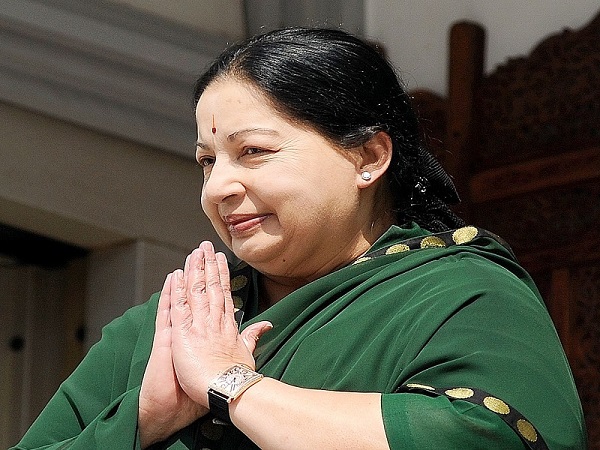 Photo: Times of India
Jayalalitha was always in the news, but some things people may not know about her. She drew a salary of only Re. 1/- as the chief minister. Jayalalithaa was always referred to as Puratchi Thalaivi (or Revolutionary Leader). She was professionally trained in western classical piano, and Indian classical dances, including Bharatanatyam, Mohiniattam, Manipuri and Kathak. Besides Tamil and Kannada films, she starred in one hini firm also. Even though she was a Kannadiga (or born in Karnataka), she always referred to herself as a Tamilian. She starred with a leading tamil actor M.G. Ramachandran (MGR), who went on to become chief minister of Tamil Nadu. Her closeness to MGR led her to be inducted into politics, the AIADMK party. She was elected as the firm woman leader of the opposition of the Tamil Nadu assembly. Sadly, as the Leader of the Opposition, DMK MLAs disrobed her while the assembly was in session, and despite this she walked out in full public view with a torn saree. She became the first and youngest woman chief minister of the state.
Source: Times of India
OurVoice WeRIndia
6 Dec 2016