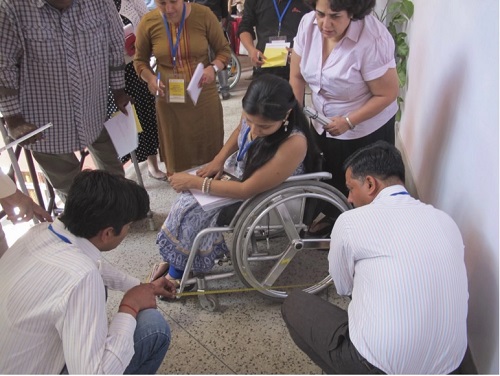 Photo: Washington Post

PM has launched the Accessible India initiative and leading the effort of the Govt of India to remove the barriers in the environment, which will enable the disabled lead an independent life. This is a radical shift from the charity-and-pity model of how Indians view the disabled. India with nearly 26 million disabled people, had a washout for over 50 years when nothing was done. But now the government is discussing and working to make railway stations, trains, public and government buildings and toilet accessible to the disabled on a daily basis – this has never happened before. PM calls the disabled – "DIVYAANG," or "people equipped with a divine ability."

Source: Washington Post

Many differently-abled candidates including Ms. Ira Singhal and Beno Zephine have cleared the country's prestigious civil services examinations and serve as India's top ranking bureaucrats.