Rahul Gandhi appearance at the Film and Television Institute of India to show solidarity with the striking students, who are opposing the appointment of Gajendra Chauhan as their chairman, would be the arc of the plot. But as is no surprise, they were let down by their dialogue writer. When a man who can barely string two sentences together says things like, "You are taking somebody who is mediocre and putting them on top of somebody who doesn't want to be mediocre". OOPS – WHO IS RAHUL GANDHI TALKING ABOUT …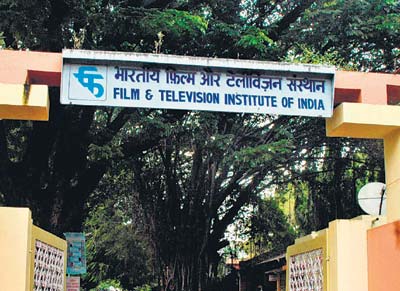 Photo: Google

Per published reports, lots of issues with a section of the student body including: 13 students from past batches for "overstaying" – they have been asked to vacate their on-campus rooms; city police registered an FIR against about 10 students of FTII following a complaint by one of staff members of the institute Sanjay Chandekar, who alleged that the inmates had tried to harass and intimidate him. So best would be for the students to return to the classroom and continue their stir in a peaceful manner.

Are these students there to study or protest? If you go along, these people may protest for everything? This is shocking in that Shri. Gajendra Chauhan is an accomplished actor in his own right.