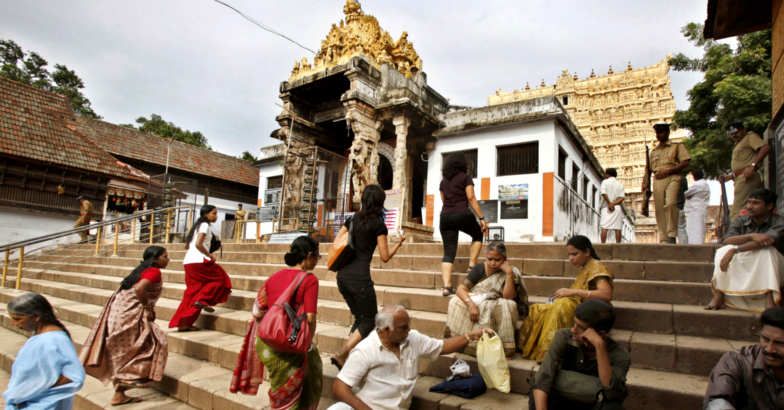 Photo: Manorama Online
Sri Padmanabaswamy temple, one of the richest temples in the world, will allow women to wear Salwar Kameez and Churidar. Previously only saris and full length skirt were allowed. If one wore Salwar Kameez and Churidar, then they had to wear a mundo (dhoti) over that. Keralites also wanted this saying that this is more convenient. The temple's senior Tantri (priest) is against this change as he feels it is against the temple's centuries old customs.
Source: Manorama Online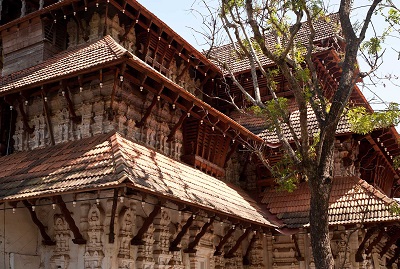 Photo: Google
All Churches and Mosques are free to run their affairs, but Hindu Temples are managed by Kerala Govt. The new BJP chief says over 25,000 acres of Temple lands have been lost or encroached, and thousands of crores of age old assets and devotee offerings may have been misused or lost. So temples should be freed immediately and devotees should be allowed to manage them in a democratic manner. As we all know, Kerala has the richest Hindu Temples in the world with wealth which was given by the ruling Maharajas and devotees.
Source: Business Standard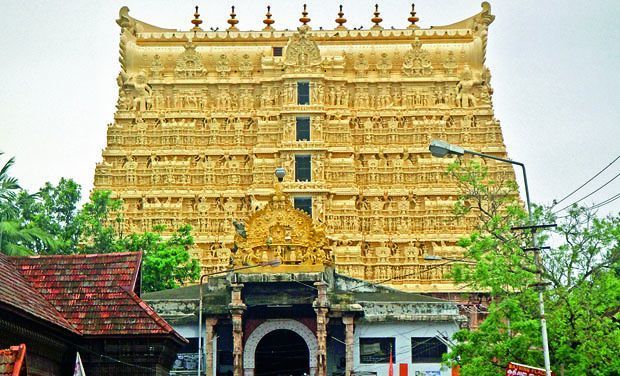 Photo: Google

State govts in India practices secularism in an idiotic manner. It's a strange country whereby minority religions have the freedom to run their religious institutions any which way they like by an large, though even there is a lot of mischief happening. But as far as the majority community namely the Hindu community – the bureaucrats and the politicians that have come to control the big temples which have become the sources of loot, siphoning of money, building huge empires.

Source: Niticentral