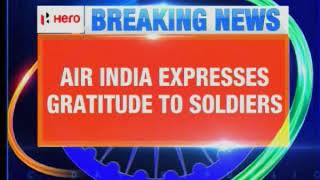 Photo: Google
Air India will give first boarding priority to serving soldiers of the Indian Armed forces – Army, the Air Force and the Navy. Well done Air India. Please extend this privilege to all off duty Armed personnel and also All Para-Military personnel – BSF, CRFP, Indo-Tibetan Border force, and others. They all protect and defend the country and put their life in the line of duty every day.
Source: DNA India
OurVoice WeRIndia
16 Aug 2017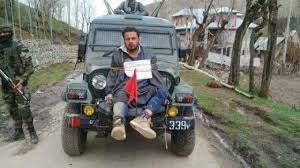 Photo: Google
Stupid politicians and people would go to any length to criticize Major Leetul Gogoi or the Army and Armed forces for the on the spot live saving actions and bravery. Major Gogoi saved an electoral office and local police by taking a stone thrower as a shield. If this was not done, all 3 would be dead? Is that what these politicians and liberals enjoying a good live in safe zones asking for? Would these people like to live in these war zones for some time?
Source: TOI
OurVoice WeRIndia
27 May 2017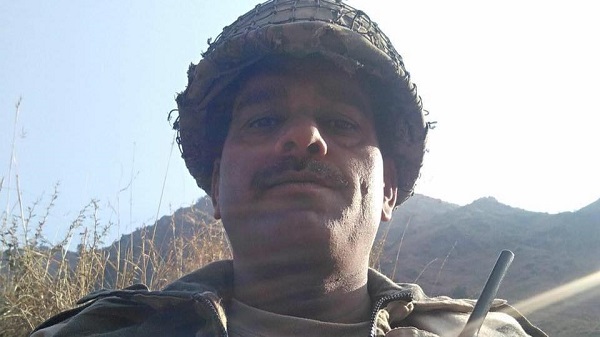 Photo: Hindustan Times
Tej Bahadur Yadav, the Border Security Force soldier is a hero. At great personal risk, by speaking out about the lack of proper food and diet and even possible corruption, he has ensure this critical issue is highlighted and addressed. In the process he has safeguarded the life, well being security of not only other BSF soldiers, and units but the possible existence of such terrible working conditions at all paramilitary and Indian armed forces locations. Our soldiers guard our borders in difficult terrain, extreme weather conditions against a hostile army. They cannot fight if they are hungry. Let their be full review of the working conditions and a proper fix follow. Any likely corruption should be eliminated. As Gautam Gambhir said, the news made us "gutted, distraught and ashamed". Let us not punish the messenger… really a hero!
Source: DailyO
OurVoice WeRIndia
13 Jan 2017