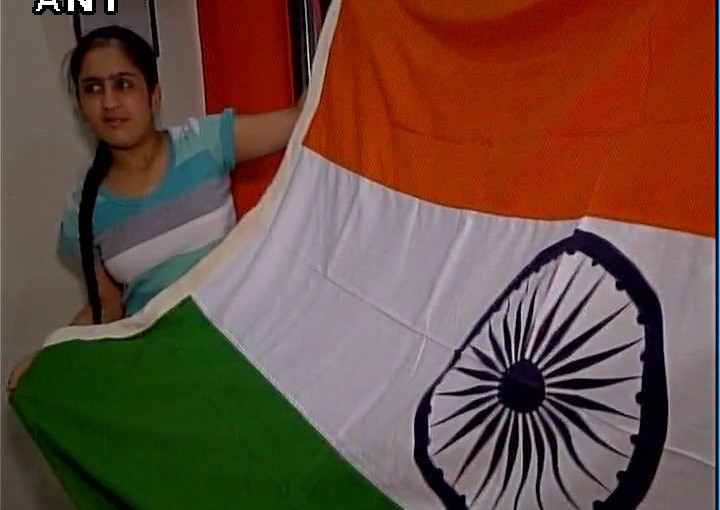 Photo: Jagruk Bharat
15 year old Ms. Jhanvi Behgal said that she will hoist the Indian Tricolour on 15th August in Srinagar. This is a direct challenge to the separatists who seem to find any pretext for agitation, protests and stone throwing. Ms. Jhanvi, who is a little over half the age of JNU's Kanhaiya Kumar to a debate on nationalism but sadly or should we say not surprisingly Kanhaiya never a ccepted or responded. She also expressed total support for the Indian army but is concerned about the growing anti-India sentiment in Kashmir. Surprising our media tried their best to ignore it.
Source: Jagruk Bharat
OurVoice WeRIndia
25 Jul 2016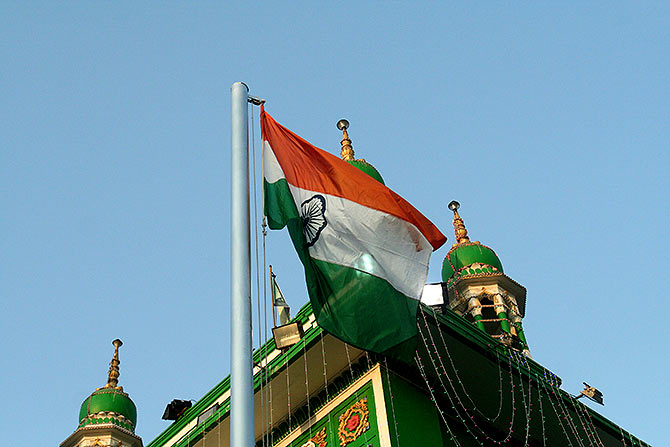 Photo: Rediff
For the first time since independence (but it just as well could be first time ever), hundreds of Muslims hoisted the Tricolour while chanting 'Bharat Mata Ki Jai' at Mumbai's Mahim dargah. This was followed by the playing of the National Anthem by the Mumbai Police Band, as the Muslim community joined the police officers. This dargah is visited by people of all faiths, as is common in India unlike almost anywhere else in the world. They could be good example for others to follow.
Source: Rediff
OurVoice WeRIndia
18 Mar 2016