ONE RANK ONE PENSION (or OROP) – WE RESPECT OUR JAWANS & VETERANS BUT THEIR DEMANDS SEEM UNREASONABLE …
Government has agreed in principle to OROP for the first time ever. Now the Jawans want an annual review, where the govt consistent with other services is offering reviews every five, the difference is very high – hundreds and thousands of more crores, and this money will need to come from somewhere. The other concerns are CRPF, BSF and other paramilitary forces may also ask for the same, and so might be government employees. All in all the demand is too cost and totally unreasonable.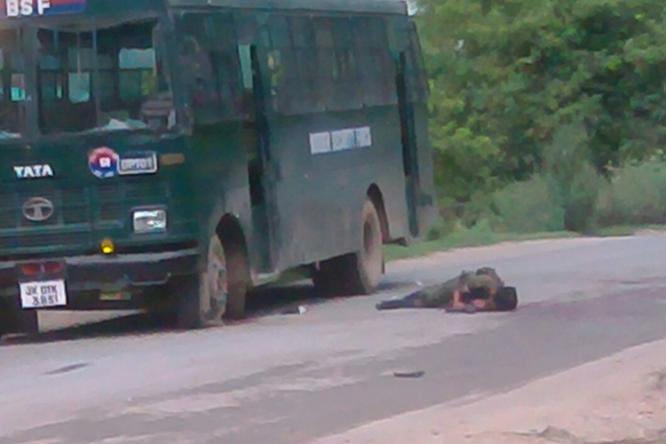 Photo: IBN Live
India's pride: Rockey – the 27-year-old constable of the forces' 65th Battalion emptied his entire magazine containing about 40 bullets when the two heavily-armed militants attacked a Border Security Force convoy and a dark-green bus which had about 30 force personnel travelling in it in Udhampur. The young trooper, a resident of Haryana's Yamunanagar, kept his tactical firing on as the reinforcement reached the spot only after 20 minutes. "He was known as the rock force of the unit. He proved that he lived the true meaning of his name like a hero," BSF said. SADLY … HE DIED SAVING HIS UNIT AND KEEPING US SAFE.

Photo: Google

Government today said service conditions and related welfare initiatives for paramilitary troops serving in some of the most difficult areas in the country would be made better and perks enhanced – after all because these jawans are on the borders performing their duty in hard and harsh conditions. There are 8 lakh troops which include forces like CRPF, BSF, CISF, ITBP and SSB. Central Gov't is very much "concerned" about the welfare and serving conditions of the jawans and troops of these forces and is looking to improving the various benefits they receive.