PM Modi and his government help release a a Catholic priest and another Catholic aid-worker from the clutches of death in Afghanistan. This gov't also help release Alexis Prem Kumar, a Jesuit priest abducted by Islamists in Afghanistan. More recently, this gov't also helped release Judith D'Souza, an aid worker with the Aga Khan Foundation in Afghanistan. In every case, the close family of those captured profusely thanked this gov't, our PM Modi and foreign minister Sushma Swaraj. But the Catholic and christian bishops and other clergy has been highly critical and ungrateful and even accusatory of the country efforts. The the archbishop of Syro-Malabar Church in Ernakulam, Kerala, spoke of "the vicious nature of Hindu fundamentalism", but never mentioned the the virulent proselytizing activities aggressively pursued by churches across India. The church groups were blaming this gov't for unsubstantiated attacks on churches. John Dayal, a journalist-turned-Christian-crusader, was spewing venom against the Modi government at every available forum. The Catholic News Service played the great efforts of this government, and instead thanks God and the Vatican for the release of those prisoners. Official Catholic diocese publications in Tamil Nadu were demonizing Prime Minister Modi, and on and on. It also feels that the Also, the church groups don't hesitate to join hands with political forces that are against the idea of India.
Source: Swarajyamag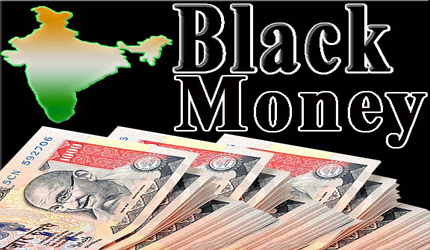 Photo: Google

Holding out no assurance of an absolute confidentiality to those disclosing foreign assets on their own, the government today said details of information provided during the one-time compliance window can be revealed in the public interest. The new Black money law provides for this option. Also to note is that there is a 90-day compliance window to help people holding unaccounted assets abroad to come clean by paying 60 per cent tax and penalty.

The most interesting feature of Shashi Tharoor's leaked letter to Congress president Sonia Gandhi, resulting in him being treated as a punching bag, is the huge importance the Congress president attaches to her party's sustained disruption of parliamentary proceedings. That all these fairly common sense political calculations have not tempered the Congress leadership's determination to wage total war on the Modi Government is very revealing. In ticking off Tharoor, Sonia wasn't telling a flamboyant MP to fall in line. For all his undeniable achievements, the UN apparatchik-turned-politician is still too much of a lightweight to be taken that seriously. In snubbing Tharoor, Sonia was actually telling the group of MPs who are skeptical of the timing and scale of the artillery fire that it is she who calls the shots.