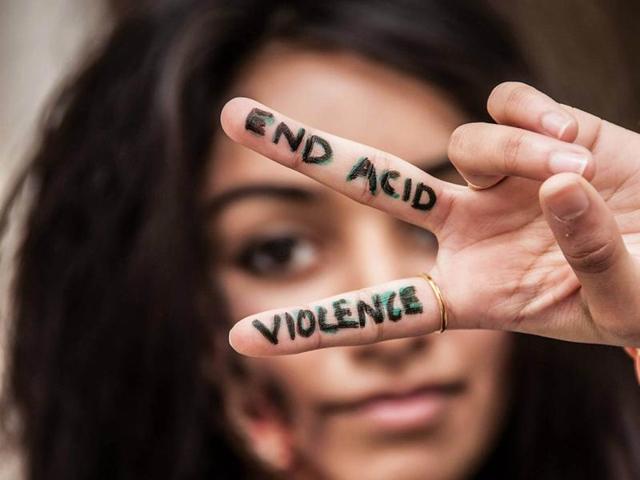 Photo: Hindustan Times
Bengal is seeing rising acid attacks – and all of these are directed at women by men. Ms. Roopa Ganguly, Rajya Sabha member from Bengal says. The attacks and victims are growing each year and the vast majority (but not all) are from one community. Victims include widow, a mother and her two children, a deaf woman and on and on. What are the reasons: women spurned the man's proposal and he was angry; a woman and home maker declined an indecent proposal of four youths, and they hurled acid, and such things go on. Police says they feel helpless. Mamata Banerjee, the chief minister, is busy protesting all over the country and has no time to address acute problems in the state. There is a law that dealers are also supposed to submit details of sale to the local police within three days of the transaction. But doubt such things are enforced? Bangladesh awards death penalty for acid attacks. Time has come for such drastic action – we should remember the victims (all women) lives are disfigured permanently.
Source: Hindustan Times
OurVoice WeRIndia
17 Dec 2016
Photo: Swarajyamag
Roopa Ganguly, who played Draupadi in the blockbuster television series Mahabharata in the late 1980s is the new face of BJP in Bengal, and serves as a strong rival to the Trinamool chief Mamata Banerjee. She showed that she is no pushover when earlier this year, she stood her ground against TMC's workers physical and verbal abuse during a campaign. Roopa who never thought politics, comes from a well do family of doctors and surgeons in the family, and her interests are shooting, horse back riding and driving.
Reference: Swarajyamag
OurVoice WeRIndia
21 Sep 2015