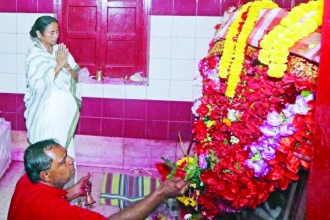 Photo: Daily Pioneer
Our belief system is that visiting temples is considered auspicious where we seek the Lord's blessings and guidance. But when secular politicians, suddenly start visiting temples as a public statement and start courting the Hindu vote bank, this shows they are probably really afraid or are in deep trouble. Rahul Gandhi was publicly visiting temples before the Gujarat elections which he has not done for a long time. Mamata Banerjee, chief minister of Bengal for more than 6 years was so busy courting the minority and/or Muslim vote bank that, that visiting temples are other religious duties was not on her priority. But suddenly, with growing competition from BJP even if at an early stage, Mamata has suddenly started visiting temples and performing pujas & rituals, organizing a gathering of the state's purohits, amongst others. It has to be seen as to how long such antics last? Surely the citizens of these states are smart and cannot be easily fooled.
Source: Daily Pioneer
Photo: Zee News
The central government wants to build a Ramayana museum on a 25 acre site, 15 kilometers from the Ram Janmabhoomi complex in Ayodhya. This is to promote Lord Rama's life and the Ramayana, and the religious circuits of – Ramayana Circuit, Krishna Circuit and Buddhist Circuit, and the center has sanctioned funds for the same. The land to be used is free from any issues. Now secular politicians and individuals are objecting – with of course no basis. Should one not construct this museum on land which is free of any issues?
Source: Zee News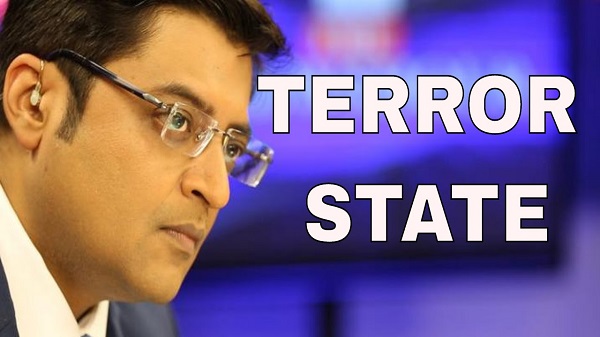 Photo: Google

India's top news anchor Arnab Goswami is facing life threats from Pakistani supported jihadi groups. Arnab Goswami is a courageous face of TV anchors who is not afraid to ask difficult questions or put those with anti-national views on the spot. This happened recently with Kanhaiya Kumar of JNU, Zakir Nair, our secular politicians or some intellectuals who were opposing the surgical strikes. In light of the threat perception, India government will provide Arnab "Y" level security initially which could be upgraded based on further threat perceptions.

Source: Hindustan Times