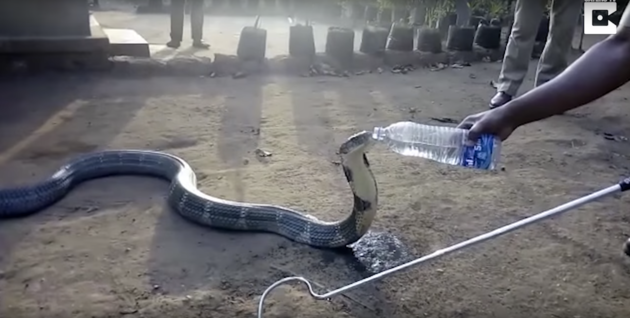 Photo: Huffingtonpost
Karnataka severe drought of over two years continues. Many rivers are running dry and water tables are depleting. A Cobra came out looking for water in Kaiga village of Karnataka and guessing the reason a villager offered water from a bottle which the Cobra drank… a rare sight. We in India worship the Cobras and offer it milk and sweets. With the severe drought, looks like our animal brethren – snakes and others greatly appreciate water!
Source: Huffingtonpost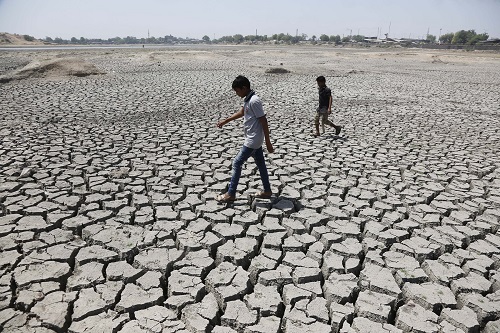 Photo: The Guardian

The ongoing worst drought in 100 is tough enough, now there are reports that the women in the household and girl children could be facing even greater hardships. Women have to fetch water and provide food for the family.  Very likely, the lady of the house is the first to wake up, she walks the farthest to get water, she eats last – might not get enough and sleeps last. Young girls are being pulled from school to get fetch water or to take care of younger ones in the home while the mother gets water. Some men are reportedly marrying multiple times, even though polygamy is illegal – the "paaniwaali bai" can help fetch water. We don't have facts to say if these are isolated cases or more common? But in every case the women and girls could be subjected to real hardship.