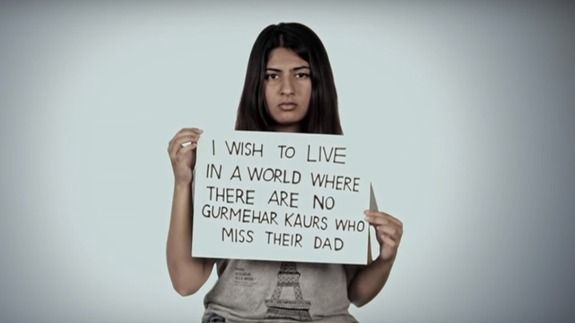 Photo: Yahoo
Gurmehar Kaur, 18 years old today, was only 2 during the 1999 Kargil war when Pakistan in a surprise attack captured a strategic Siachen Kargil hill territory. Many Indian soldiers died as India was forced to counter-attack and recapture this strategic Kargil-Siachen point. Sadly, Gurmehar Kaur's father was one such casualty, but Pakistan's frequent attacks and state sponsored terrorism has caused fatalities to many soldiers, their families and members of their communities. Gurmehar Kaur who had no idea in 1999 what happened, is hoping to see peace along the border and an end to fighting so that no more children see lose their fathers. HOPE PAKISTAN IS LISTENING?
Source: Yahoo
OurVoice WeRIndia
3 May 2016
Prime Minister Modi said Allah has 99 names and none of them stands for violence. So without naming Pakistan, PM said, "if the spirit and love of Sufism and not violent force of terrorism were to flow across the border (Pakistani one of course), then the whole region will be a paradise on earth, as Punjabi poet Bulleh Shah once said.
Source: NDTV
OurVoice WeRIndia
20 Mar 2016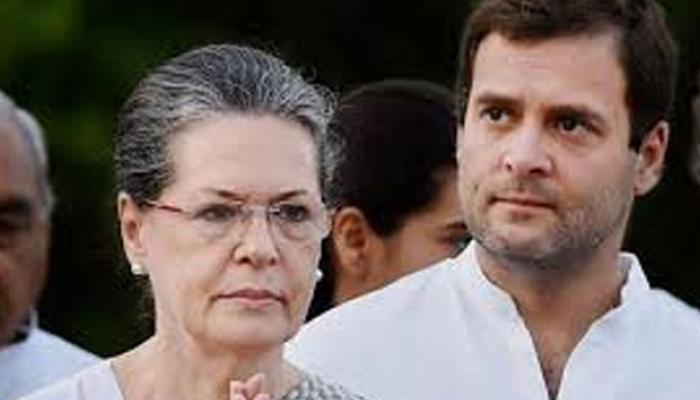 Photo: Google
Sonia Gandhi, Rahul Gandhi are other Congress leadership is enmeshed in a growing number of legal proceedings. Sonia-Rahul, the mother-son duo are out on bail in the National Herald case. Rahul Gandhi by himself is facing sedition charges in multiple courts, Digvijaya Singh the outspoken Congress leader is out on bail on a recruitment scam. Now we learn that former Union Minister P Chidambaram, allegedly tampered with evidence in the terrorist Ishrat Jehan case. One has to wonder where he did it on his own or from instructions from the top Congress leadership. Chidambaram's son, Karti, is alleged to have amassed excessive wealth in various parts of the world during 2006-2014 Chidambaram was the Union Minister.
Source: Daily Pioneer
OurVoice WeRIndia
5 Mar 2016