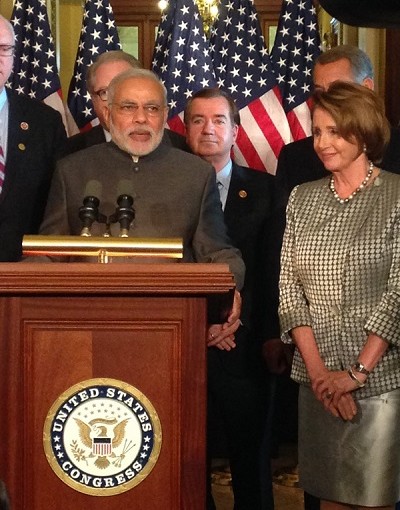 Photo: Forbes.com
While on the surface the invite to PM Modi to address the joint session of Congress looks routine, the real purpose and significance is the mad rush the US Congress and US government are in to set right the wrong of banning PM Modi, then chief minister of Gujarat, a duly elected representative, a US Visa and entry for more than ten years. Shocking as it would be to learn, PM Modi was the only foreign leader to have ever been denied a visa under this law.
Source: Forbes
US Commission on International Religious Freedom (USCIRF), which is a front of the US Christian evangelical organizations visit to India is an attempt at moral policing where none is warranted. Government of India has rightly denied them a visa – in light of past unbalanced reporting. As we all may recall, several Indians including Aamir Khan, John Dayal and many others had written to this organization and others, which led to US government denying a visa to PM Modi during his years when he was chief minister of Gujarat.
Source: Firstpost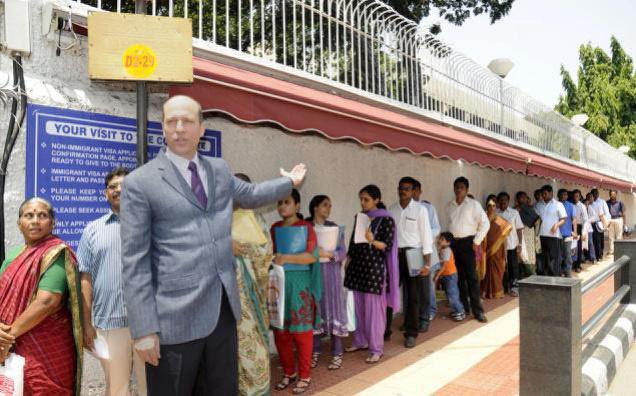 Photo: Google

USA has been deplaning, deporting and sending back students and business visitors who were issued valid visas with proper papers. The External Affairs Ministry has strongly emphasized to US authorities to honour the visas issued Indian Consulates to travel for education and business. It seemed like this was only concerning two universities in Silicon Valley, California, but now the deportations have grown to include many other cases. Students are being asked to give proof of their study plans, housing, financial support, health care arrangements and other things. Going by experience, students can only have some of the documentation before starting, while others would be sorted out on reaching the destination.