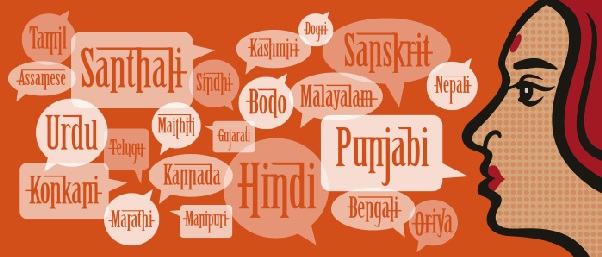 Photo courtesy: Google
As Indians do we realize – India has more than 30+ languages and so many dialects. ALL OUR NATIVE LANGUAGES ARE SACRED! So now it is amazing that the Rajya Sabha has expanded to 22 the number of official languages it can conduct business.
So what are these:
Sanskrit (from our scriptures), Hindi and English. Sanskrit will always be No. 1.
All others in no particular order: from the South – Tamil, Telugu, Kannada, Malayalam; from the West – Marathi, Gujarati, Konkani, Sindhi; from the East – Oriya, Bengali, Maithili, Assamese, Bodo, Manipuri, Santhali; from the North – Dogri (in Jammu & Kashmir), Kashmiri, Nepali, Punjabi and Urdu.
Rajya Sabha currently has simultaneous interpretation for Assamese, Bengali, Gujarati, Hindi, Kannada, Malayalam, Marathi, Oriya, Punjabi, Tamil, Telugu and Urdu. This is almost as much as what happens at the United Nations (where believe it or not Hindi is NOT even an official language), Rajya Sabha will expand the list from July 18 and add five more – Dogri, Kashmiri, Konkani, Santhali and Sindhi will be added to this list. Lok Sabha will deploy interterpreters for – Bodo, Maithili, Manipuri, Marathi and Nepali.
So, so many more of our citizens and elected leaders can feel at home in Delhi and the parliament – which let us not forget belongs to ALL. Let us imagine what this message sends to citizens of the remotest part of the country… How would they feel when their leaders speak in their native language and translation happens on national TV…
Source: The Hindu
Recommended for you