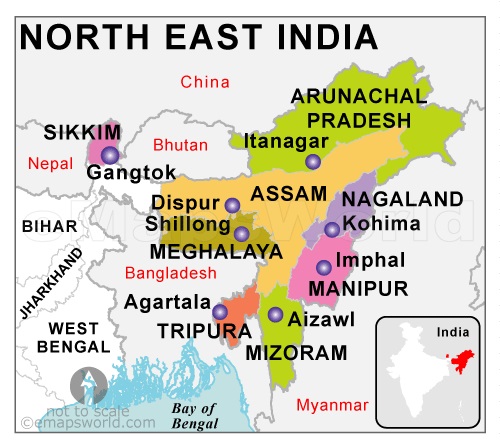 Photo courtesy: Google
Election results in critical India's north-eastern states threw some major surprise and shocks unlike ever before. CPM, the communist party ruling Tripura lost heavily to the alliance of the BJP and Indigenous Tribal party alliance – ending a 20 year rule. BJP which had never won a single seast got 35 seats and the alliance got 43 seats in a 60 member assembly, and the combined vote share was nearly 44% compared to 1-2% in the last elections. The CPM admits it was shocked as it did not see this shock defeat coming.
In Nagaland, despite the BJP being a junior member of the outgoing government, the Nagaland Baptist Church Council (NBCC) issued both written and oral appeals and warnings, made many false accusations at every chance they got to the christian majority people of both Nagaland and Meghalaya to not vote for any candidate who was in alliance with the BJP.
Despite so much public hatred and accusations, the BJP alliance seems to have campaigned on peace, progress, prosperity and development. Most importantly, the PEOPLE OF BOTH NAGALAND AND MEGHALAYA SAW THROUGH THIS PUBLIC HATRED AND ACCUSATIONS OF THE CHURCH BUT STILL VOTED FOR DEVELOPMENT programme of the NDA alliance and against the wishes of the Church diktat. The NDA alliance which includes the BJP will form government in both these states.
Recommended for you