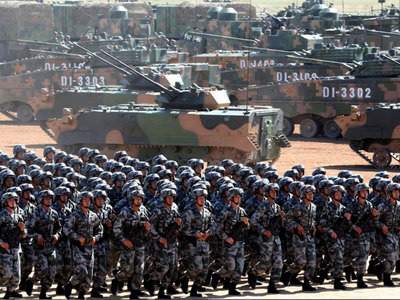 Photo courtesy: TOI
China's defence budget is about Rs. 12,00,000 crores or 3 times India's annual budget according to reports, and just under a third of USA's budget and it continues to grow fast. Some analysts say this budget leaves out some expenses like the new aircraft carriers and jet fighters being build. It might even exclude lots of road & infrastructure building along India's border.
What are these increases for: personnel, equipment upgrades but also trying to encircle India with defence installations and achieving expansion to more parts of the world.
INDIA IS LEFT WITH NO CHOICE BUT TO WATCH OUT, BE ON GUARD (which we are), SPEND SMARTLY AND ALSO INCREASE OUR BUDGET AT A FAST PACE.
Source: TOI
Recommended for you