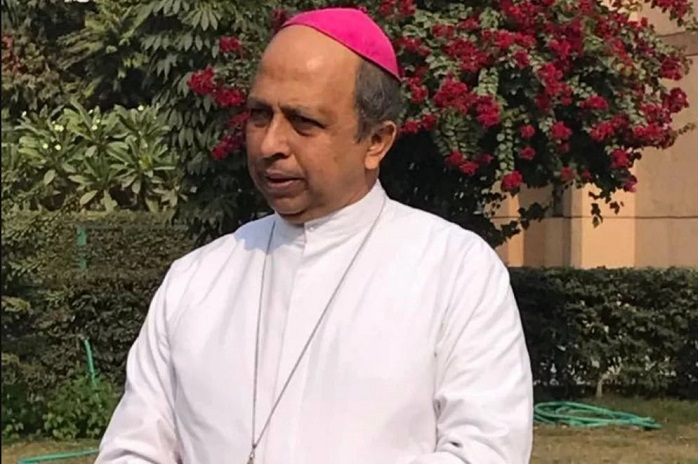 Photo courtesy: Swarajyamag
India is known for its religious tolerance, otherwise how else could so many religions grow and thrive over centuries. One expects religious leaders to pray for the well being of one and all without asking them or forcing them to charge their faith through hook or crook.
So, one is surprised and really shocked to see the Archbishop or lead priest says things such as:
"as we look forward towards 2019 when we will have a new government…" – and appealing to the heavenly father for divine intervention.
he goes on to say – "turbulent political atmosphere which poses a threat to the democratic principles enshrined in our Constitution and the secular fabric of our nation." REALLY – most Indians would disagree with this. Per surveys, people say things are running smoothly and the country is on a positive path.
Archbishop's letter to be read by all priests in Sunday masses in their churches – is really talking politics?
"Let the people of all castes and creeds, all denominations and persuasions live in harmony and peace steering far away from hatred and violence." In India this is mostly the except when there is Love-jihad or forced conversions.
"Let the poor of our country be provided with the means of livelihood. Let Dalits, tribals and the marginalised by brought into the mainstream of nation-building." The government is working hard on this front with equal treatment to all.
So Indians don't need these bhashans, directions or orders. It is such church leaders who need to change their attitude and open their eyes…
Source: Swarajyamag
Recommended for you