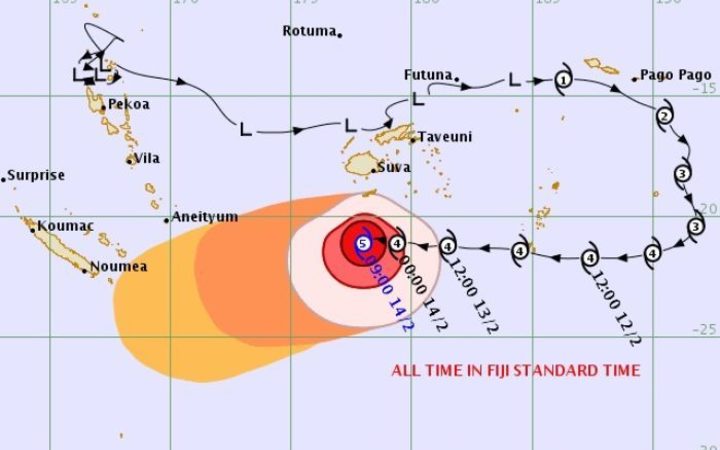 Photo courtesy: Radionz.co.nz
Cyclone Gita with wind speeds of over 230km/hour and the eye of the cyclone of over 100 kilometers inflicted major damage to the Kingdom of Tonga in the South Pacific – not seen in over 60 years. The Kingdom of Tonga is a country of 176 islands with only 40 inhabited, is near the Fiji islands.
Fiji islands has over 40% of its people of Indian origin who had migrated which could be why the cyclone is named Cyclone "Gita" – the sacred book that is familiar to all of us in India.
Source: The Guardian
Recommended for you