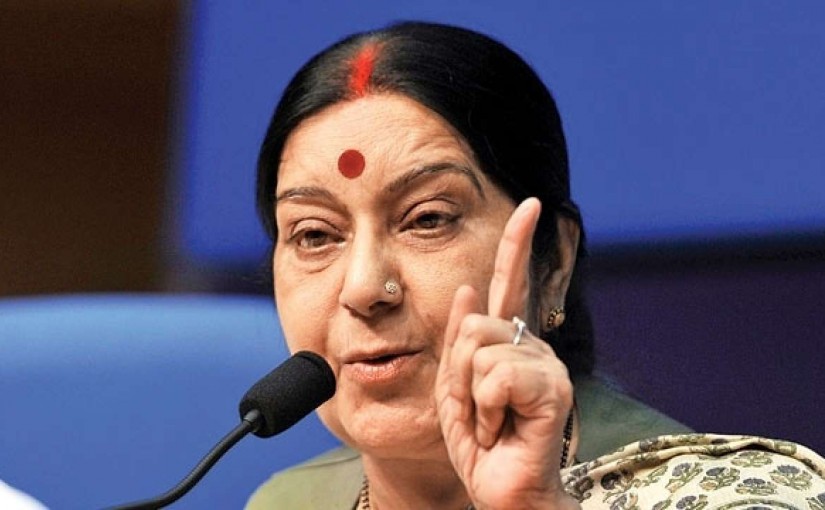 Photo courtesy: DNA India
Honourable minister Sushma ji – you have many years in public service, you have served in the opposition and the government. As the EAM, you have for the most part (but NOT IN ALL cases) done provided incredible service to Indian world over. But…
But… people make mistakes and you may have made a big one in the Lucknow passport case –
Some of your biggest and most loyal supporters (whom the media likes to call "right wing" in a bad way) are very very angry at the favourable treatment and in total violation of your own ministry's rules for issuance of a passport to a woman, who was hindu before marriage but converted to Islam after marriage. Then it was reported that the honest Lucknow based passport officer was punished by being shunted to Gorakhpur- for doing his job – and no prior investigation was conducted. So this makes honest government officials helpless and subject to a minister's wishes? Those questioning you are asking – were these actions guided by your desire to be "secular" and win brownie points in the media or you feel it was fair decision? Finally, people are asking would you have done the same thing if the person / couple in question were hindus or of another religion?
We are the greatest democracy, and you are a honorable public official – people are going to challenge you. Any abuse towards anyone is unacceptable – but no amount of playing victimhood, and running from these core issues is going to make the question go away? If it is a mistake, what is wrong to admit it? An honest officer was punished – what happens to his family's life – can that be fixed?
Source: DNA India
Recommended for you