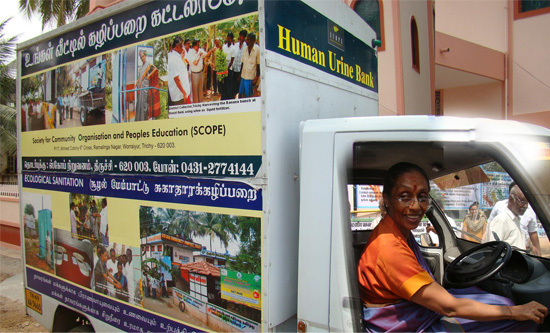 Photo courtesy: Google
Yes – our first reaction is to laugh at this idea which is okay and to be expected. But seriously, with our giant population we generate a lot of urine. Human urine or Cow urine contains a lot of nitrogen, which is the most important ingredient of Urea – a critical fertilizer used by farmers. Currently, India imports a lot of urea so this will save our import bill. Simple right! Well sort off. The concept is new and has not been tried before.
There are many technical and logistical challenges – like collecting the urine, paying for it, its freshness, purification, storing in bank, scaling up, many more and then its usage in making urea. We can laugh all we want ==> but to make it work – many technical challenges to be worked out.
AND WHEN IT WORKS, WE CAN BE PROUD CONTRIBUTORS AND FEEL GOOD AS IT WILL BE A "MAKE IN INDIA" SUCCESS STORY !!!
Source: Times of India
Recommended for you