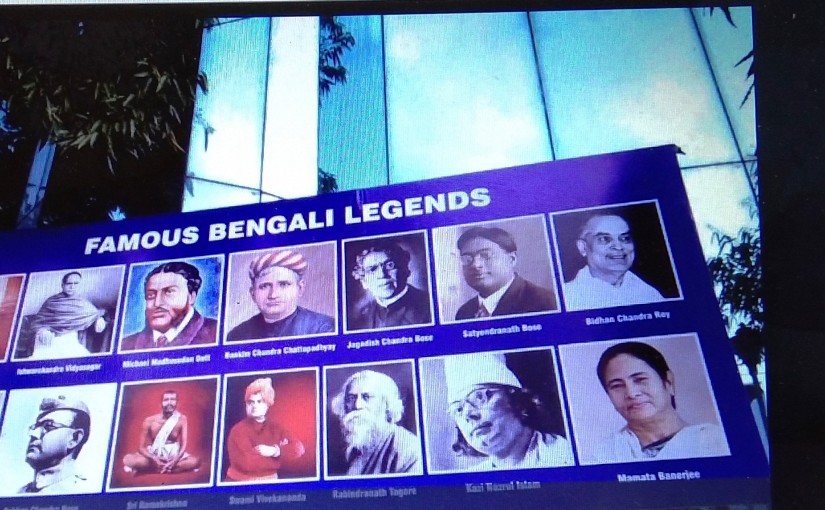 Photo courtesy: NDTV
The huge flex hung on the roadside of Salt Lake that includes the famous legends of Bengal included Chief Minister Mamata Banerjee introducing her as one of the famous reformers of West Bengal.
Rabindranath Tagore the Nobel prize winner for his poems and stories in Bengali literature, Raja Ram Mohan Roy, Swami Vivekananda, Ishwar Chanda Vidyasagar who worked for the social changes and reforms not only in Bengal but entire India. Famous Bengali poets Micheal Madhusudan Dutt, Kazi Nazrul Islam, their poems are still iconic and brought revolution in the world of Bengali Literature. Netaji Subhash Chandra Bose the freedom fighter, scientist Jagadish Chandra Bose.
Though the flex is pitched in salt lake area it has blown out the mind of entire Kolkata and West Bengal crowd.
Maybe simply to entertain the Bengalis to "Find the odd one out".
Source: NDTV
Recommended for you