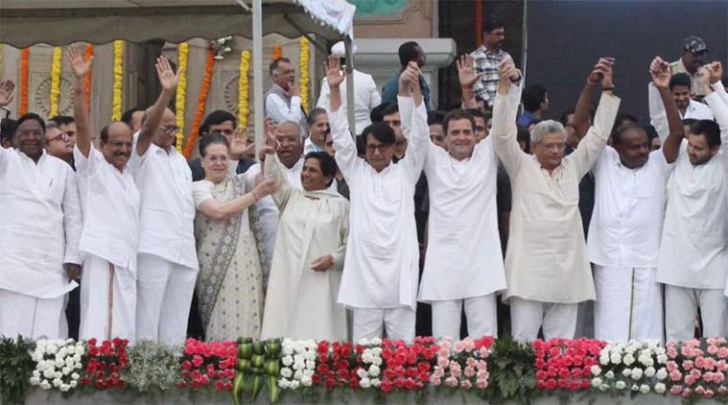 Photo courtesy: Daily Pioneer
As the new Karnataka chief minister, who leads a coalition government was sworn in, leaders and several chief ministers of many opposition parties, unlike almost never before, were present to convey support.
The list reads like a who's who of Indian Politics including: leaders of the JD(S) and Congress party, leaders of NCP, TDP, TMC, AAP, CPI(M), BSP, SP, RJD, Sharad Yadav, RLD, JVM, Kamal Haasan and host of other leaders. What is common amongst them – most of them claim to be secular – another name for minority appeasement.
Anything else – INDIANS ARE SMART ENOUGH TO RECOGNIZE THAT ALL ARE HUNGRY FOR POWER (CALL IT JOB SECURITY) AND LIMELIGHT HAVING ACHIEVED VERY LITTLE DURING THEIR PAST OR PRESENT GOVERNMENTS THEY RUN. They all are facing intense heat from the ruling and dominant BJP alliance in most of the country.
Lok Sabha election season will be upon us soon – so nobody is surprised.
Source: Daily Pioneer
Recommended for you