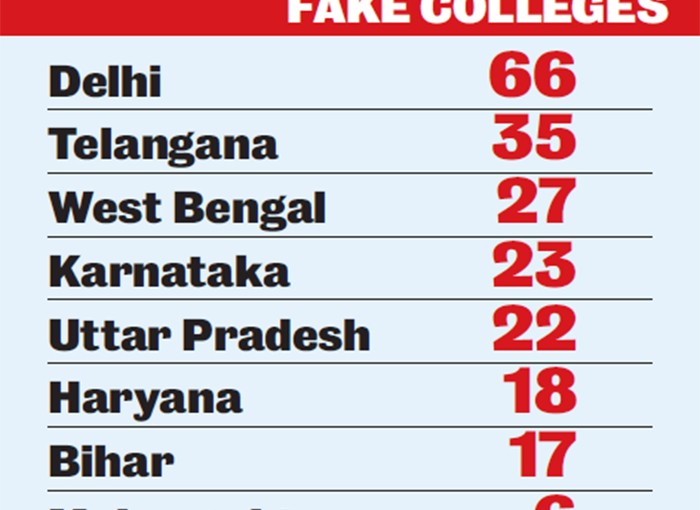 Photo courtesy: Google
The All India Council for Technical Education (AICTE) says there are nearly 300 FAKE ENGINEERING COLLEGES IN INDIA and these are in many states as you can see the image. TO BE GENUINE AND APPROVED AND NOT BE FAKE, A COLLEGE NEEDS TO GET APPROVAL FROM THE AICTE for its degree programmes, coursework.
Sadly students have got enrolled, paid large sums of money in fees and finally have been issued degrees from such fake colleges and universities. But sadly –> such degrees and marks are not valid for higher education and government jobs.
The AICTE has been running advertisements in multiple languages with names of such fake colleges in local newspapers. However, as law and order is a state subject, each state has to enforce the law by shutting down such fake and unapproved college…
Source: BangaloreMirror
Recommended for you