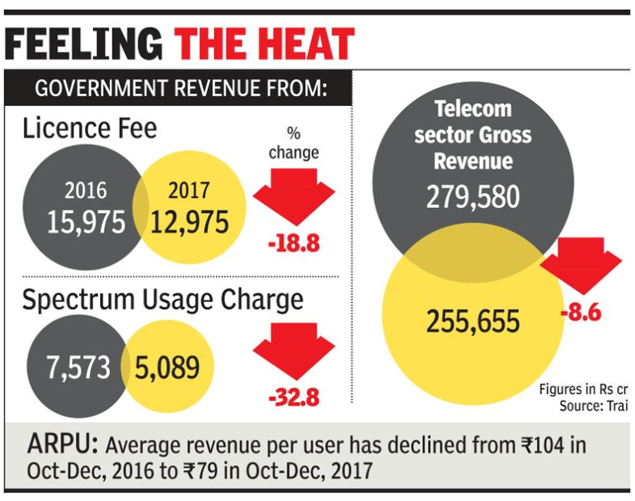 Photo courtesy: TOI
We all are aware of the telecom wars for many years, but it became very heated after Reliance Jio came in the picture in September 2016. Cost of phone usage and especially data usage came down in total rupees even though our usage has increased with cheaper bundles and unlimited plans.
A critical fact but less obvious issue is that Government of India's earnings through taxes and fees –
a) Spectrum Usage Charge and
b) licence fee have seen big falls. Per Telecom Regulatory Authority of India (TRAI), the sector's gross revenue is down nearly 9%, the spectrum usage charge is down nearly 33% and the license fee is down nearly 19%.
The sector has loans from banks of around Rs. 4 lakh crore. In addition the companies are hurting, losing money and in tough times with no visibility for bright skies.
YES, THE CONSUMER IS ENJOYING THE BENEFITS, THE INDUSTRY IS HURTING AND THE GOVERNMENT IS WORRIED ON MULTIPLE FRONTS.
Source: TOI
Recommended for you