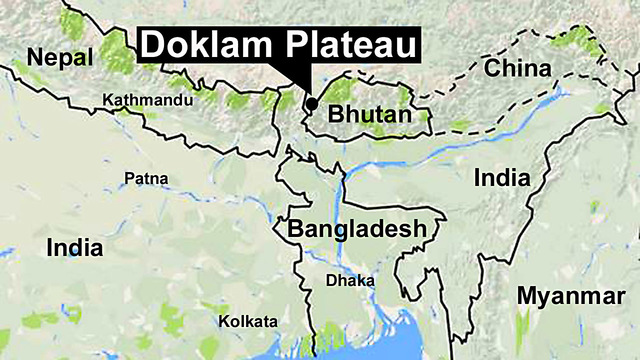 Photo courtesy: Google
USA says China appears to have resumed it Doklam activities and neither India or Bhutan is stopping them, yes it is tough but a needed action. They are showing maps where the Indian and Chinese posts are only 73 meters apart across the border, which is a little more than stone's throw.
Indian Minister of State for External Affairs Ministry Shri VK Singh, who is a former Indian Army chief said, "there are no new developments at the site of the face-off with China in Doklam and its vicinity, and status quo prevails in the area."
SO THESE ARE OPPOSITE STATEMENTS OF THE SAME SITUATION ON THE GROUND. WHO IS RIGHT AND WHO IS WRONG? WHY OFFICIAL STATEMENTS ARE TOTALLY OPPOSITE? Can we get some visual evidence?
Source: NDTV
Recommended for you