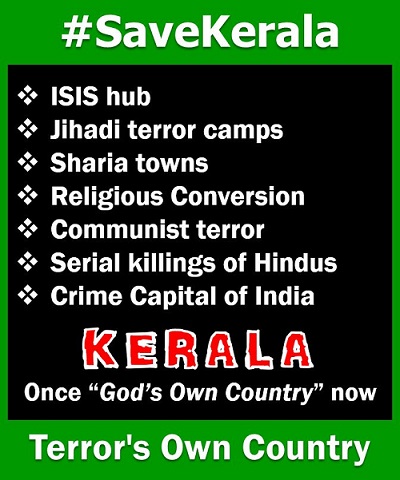 Photo courtesy: Google
Supreme Court has asked for the Love-Jihad issue to be fully investigated in Kerala. People – both youth and others and both educated or not are being radicalized to join Islamic terror groups in India and in the Gulf region. Several youth have been caught.
Thousands have converted to Islam – and police want to verify if voluntary or under extremist threat. Since the current LDF government came to power, nearly 200 opposition party workers or NGOs have been murdered in brought daylight with no end in sight.
Has God's Own Country become our own Terroristan? How much worse will the situation become?
Source: Swarajyamag
Recommended for you