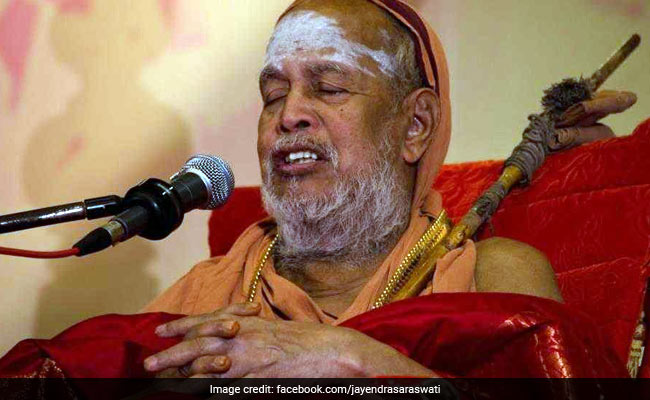 Photo courtesy: NDTV
Sri Jayendra Saraswathi, Shankaracharya of the Kanchi mutt in Tamil Nadu passed away. The Kanchi mutt which was one of the many mutts established by Sri Adi Shankaracharya in the 8th century. His immense contributions to south India in protecting and reviving Hinduism will be remembered for the decades to come.
Just a few of his contributions include:
* With Hindus in Tamil Nadu's Kanyakumari district were under siege by church groups supported by foreign funded missionaries, Sri Sarawathi ji came to their rescue when no else would, gave them courage and started to unify them. Throughout the 1970s and 1980s, he stood by the community when hardly anyone would venture there.
* Long back, despite orthodox opposition, Sri Saraswathi trained priests from all communities including Scheduled Castes and issued certificates. Now both Tamil Nadu and Kerala have priests from all communities.
In 2004, he was falsely accused of murder of a temple employee – false charges which were dropped after ten years. But throughout this torturous ordeal, he remained calm and silent and remained unshaken by the unlimited media and societal heat and accusations. India PM, Vice President, and political and civic society leaders all have express gratitude and condolences.
Source: Swarajyamag
Recommended for you