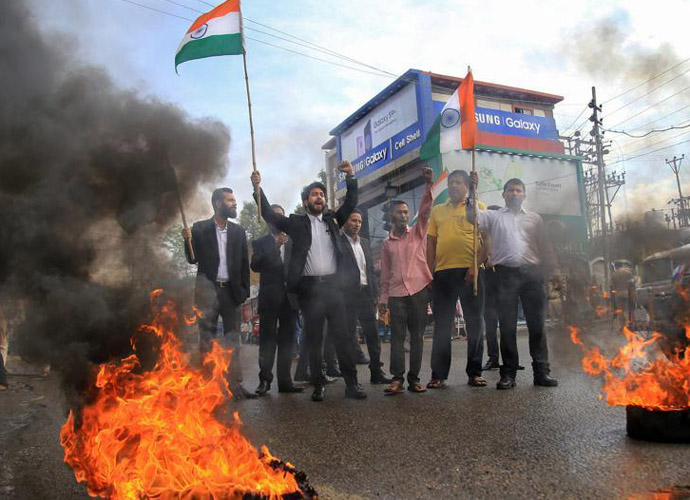 Photo courtesy: DailyO
We all are upset, but let us hear the other side…
1) Eight people have been accused (all of 1 community) and arrested, trial begins but the accused or their lawyers have not been provided a chargesheet. AMAZING HA? The court had to be delay trial to April 28th.
2) Most Media, select politicians and their overseas friends are using portions of the media reported chargesheet treat the accused as 100% guilty. They don't feel the accused deserve a fair trial, they should all be hanged very soon? Really? Terrorists are given a fair trial but not them?
3) The accused are willing to take a narco test – so what is holding up this?
4) The victims feel in Jammu they may not get a fair trail, but the accused feel the J&K police may not conduct a fair investigation so they want this to be handed to CBI. Sounds reasonable.
5) The Jammu population is all for fair trial, who wont be, a lot of this frenzied hysteria is direct at the hindu community. Can you convince them otherwise?
6) Why cannot accused family and fiance be allowed to meet them in JAIL?
7) Some media are reporting this crime is to deport the entire muslim grazing community. Can anyone give proof are these are baseless accusations against an entire community.
8) One media is even reporting that Rohingya muslim settlers are there with proper papers? Have you heard of this? These are illegal settlers and it is only because of the SC they continue in India.
So think about even if we don't feel convinced. Further, citizens of Jammu have been protesting of illegal settlers (Rohingya muslims and others) who want to change the region's demography. Do you want to listen to their plight?
Source: DailyO
Recommended for you