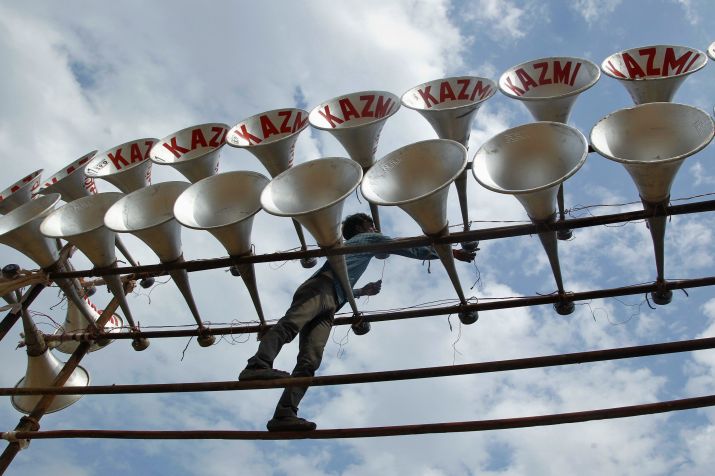 Photo courtesy: India TV News
Based on a Allahabad High Court's order, Uttar Pradesh now will require loudspeakers in public places to get prior permission and follow strict rules. No Loudspeakers can be used between 10pm to 6am without prior permission after 15 January 2018. Localities will be assigned as residential or commercial place and rules will vary. There will  now be strict noise level limits at the edge of such places. The order applies to ALL religious places – masjids, temples, churches, gurudwaras, etc – and PRIOR PERMISSION WILL BE REQUIRED.
Loudspeaker serial numbers are to noted and tracked. THIS HAS TO BE A BIG RELIEF FOR ALL CITIZENS and there is one thing that has become uncontrollable and many might save even unbearable, but due to vote-bank politics nothing could be done. Almost any citizen is aware who the real culprits are. So it was quite funny to hear one Muslim cleric who welcomes this much needed Loudspeaker Ban Court order. But he noted further that "the government has to act to first check on the loudspeakers used in private functions such as marriages and political rallies. The use of loudspeakers at religious places is done for a very limited period of time." Well you decide? But I think most would disagree with this cleric.
Source: India TV News
Recommended for you