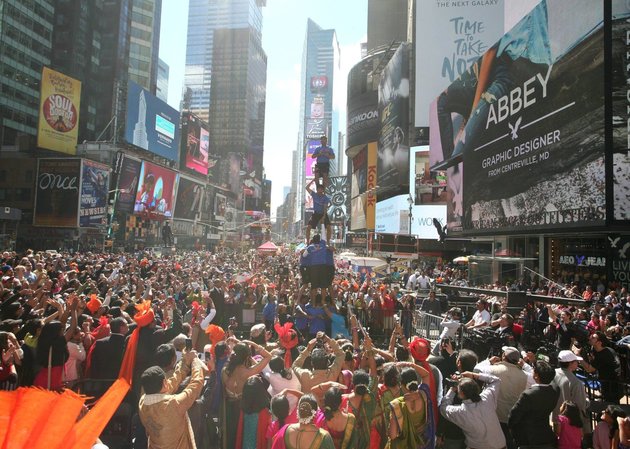 Photo courtesy: Huffingtonpost
Diwali came early to New York's Times Square, its most famous landmark when it celebrated the biggest ever Diwali festival outside of India. Since its inception several years ago, it has been growing in size. One reason that took added significance to host and celebrate this years function was the fact that – after the 2016 presidential elections, USA is deeply divided in the middle.
As one artist put it – the Deepavali, the festival of lights should help "spread a little bit of love and happiness" when there is so much hatred and division. Well said and it certainly will as all Indian know! Diwali is celebrated to bring wealth and love to the world!
Source: Huffingtonpost
Recommended for you