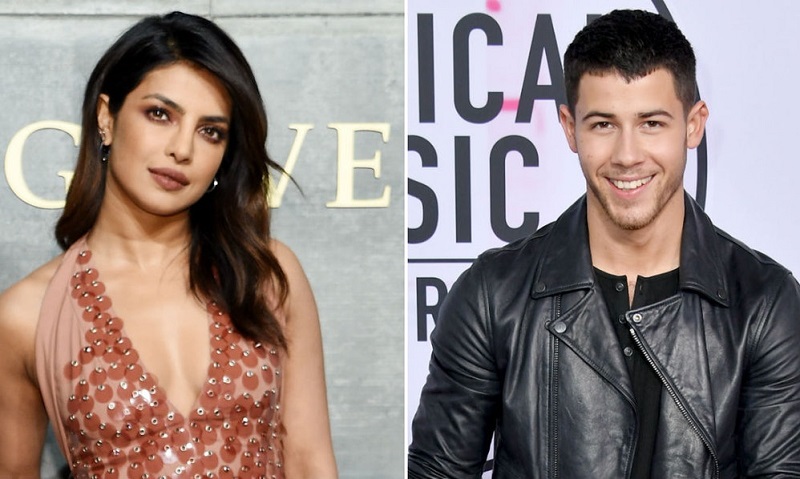 Photo courtesy: Elitedaily
With the 2 seen holding hands and seen as very much a couple, news is flying in the filmi and entertainment world that our own Priyanka Chopra, 36 years of age and once a Miss World and Nick Jonas, only 25 years of age and one of the Jonas brothers singers are going to get engaged soon. Per reports, they first met in May 2017, started seeing & dating each other from May 2018. Priyanka went to a wedding with Nick to meet his family and looks like Nick visited India to meet Priyanka's family. NOW WE HEAR THAT THEIR ENGAGEMENT ANNOUNCEMENT COULD BE ANY DAY. So even by standards of American romances, this has moved really really fast.
Indian should worry. Today's love aside, American romances don't last most of the time. Here the differences are huge – age, fame, culture. Some might say is 25 years a bit early, would the boy be a mature enough? And finally – would all this see a happy ending.
Then of course, some of us are wondering does Priyanka really need to marry someone who is of a different culture? Yes she has made some mistakes recently – going to meet Rohingyas in Bangladesh when India's own citizens problems could have been highlighted, and acting in a American drama where Indian nationalists are shown as terrorists, (this was followed by belated apologies by both Priyanka and the the shows producers).
So let us wait and watch – is this a long lasting real life story or a Bollywood-Hollywood passing thriller…
Source: Brides
Recommended for you