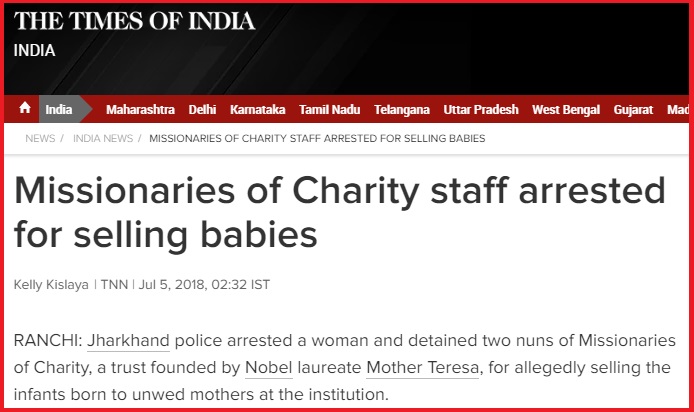 Photo courtesy: OpIndia
So shocking – Mother Teresa's (who several suspected of hiding many truths of illegal activities) charity is learnt to be selling babies to raise money. According to OpIndia, "they take in unwed mothers who have no place to give birth to their children and then sell those babies to childless couples". This is their business model of how to raise money. These organisations are getting even more desperate with such activities as government of India is clamping down on uncontrolled foreign funding. Our intelligence agencies have been saying for long time that such foreign funding is being used for either aggressive and illegal proselytization or conversions of people of Indian's original / native faith or to fund terrorist operations.
Most with such charities, and there are so many of them, this is only the tip of the iceberg – there could be many more problems.
Source: OpIndia
Recommended for you