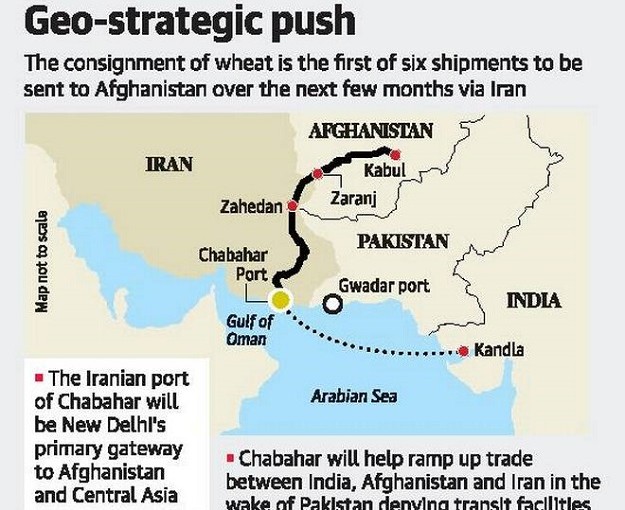 Photo courtesy: The Hindu
In a major strategic breakthrough, India shipped wheat for the first time to Afghanistan by using Iran's Chabahar port, one in which it is providing major financial and technical assistance. This bypasses the land route through Pakistan completely and leaves Pakistan isolated for good.
Over many years, Pakistan has blocked every request for a land access to Afghanistan but with Iran's Chabahar port operational, both Afghanistan and India have alternatives to engage in trade and Pakistan is totally out of the picture for good.
Source: The Hindu
Recommended for you