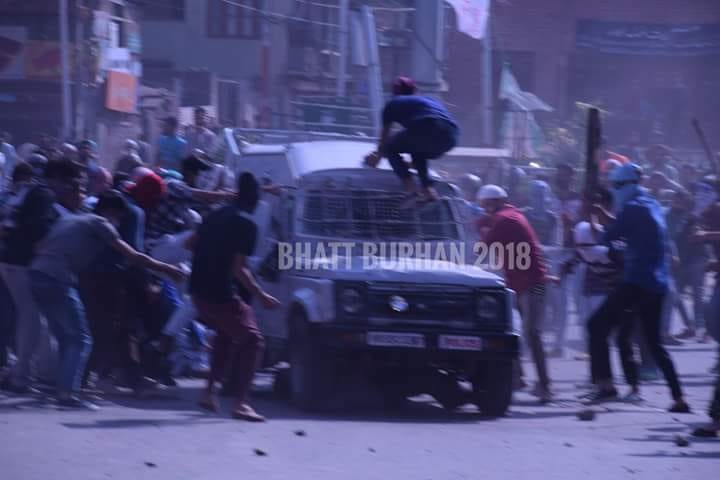 J&K government asked CRPF and Indian Army for ceasefire during the ongoing Ramzan – they agreed. A CRPF vehicle all by itself is passing by and hundreds of stone pelters attack the vehicle on Friday afternon with stones, brick and iron rods – they tried to open the doors, climbed on it, started beating it. Ground reports say if they could have pulled out the passengers, they would have mob lynched them. The CRPF vehicle did not fire a single shot or retailate and got away to safety, but couple of violent stone pelters got injuries and now the driver of this vehicle is being accused of hit and run. Some media is only talking about the injured violent stone pelters. Such is the daily situation of our police and armed forces in Kashmir, a hugely pampered region.
Cricketer Gautam Gambhir expressed his anger with this tweet, "I have a solution:Make it mandatory for politicians to spend a week in troubled parts of Kashmir along with their families&without security. Only then they b allowed to contest 2019 elections. No other way to make them understand d plight of armed forces & a well-meaning Kashmiri".
And, "Am devastated. Wonder if India still thinks there is room for talks with stone-pelters! Come on, let's get real. Show me the political will and my armed forces."
Gautam – well said. We agree. Each of us needs to see for oneself what is happening in all these places. The only response has to be a tough response.
Source: Republic World
Recommended for you