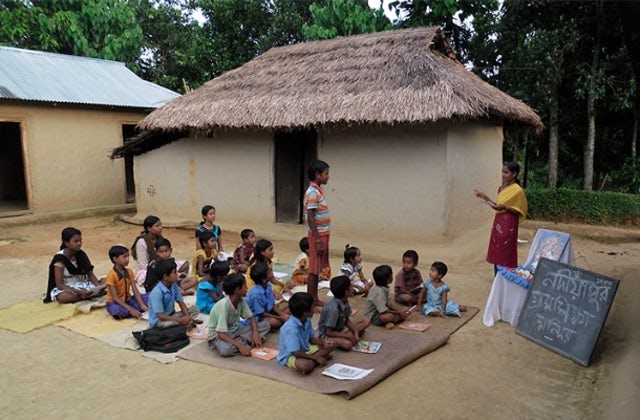 Photo courtesy: Swarajyamag
Ekal works only in rural and tribal areas and since its founding in 1986 has more than 50,000 ONE TEACHER SCHOOLS (OTS) in almost every state and district of the country.
Modeled after one of Swami Vivekananda's basic vision which was, "If the poor cannot come to education, then education must reach the poor."
The other key feature is "a new vidyalaya can only be started if there is a demand for it from the local people of the village."
They do great work, mostly unheard off as they are mostly donor and volunteer run.
Visit www.ekal.org/in to learn about their great work, perhaps you could be a donor, volunteer or teacher. We urge you to donate.
WeRIndia is a regular donor and have sponsored multiple Ekal Vidyalaya schools over the years.
Source: Swarajyamag
Recommended for you